Home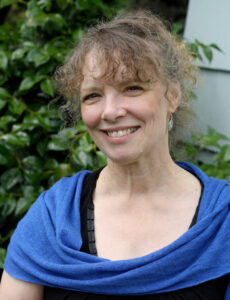 Terri Cohlene is a writer of children's books, poetry, and games, based in Olympia, Wa.
Terri is the author of eight published books for children and a stage play for young adults. She co-designed the collaborative story telling game BFF! which was nominated for 5 Ennie Awards and featured at XOXO Fest, Geek Girl Con, and many other amazing events and media outlets.
Terri's poetry has appeared in Pontoon 8 & 9, Floating Bridge Review, Arnazella, Stories with Grace, Switched on Gutenberg, and the anthology America at War. Terri's writing for children has won Benjamin Franklin Awards for "Best Multi-Cultural Children's Book" and "Best Picture Book", 'ForeWord Magazine's' "Best Picture Book of the Year", and Skipping Stones "Best Ecology Book of the Year".
A former art director and editor of her own award-winning imprint, Terri has taught at Richard Hugo House and Shoreline & Whatcom Community Colleges. She is a former president of the Seattle Chapter of SCBWI: Society of Children's Book Writers & Illustrators and a current board member of the Olympia Poetry Network.

Terri is currently working on several manuscripts, as well as her second game. You can reach her at terri@terricohlene.com.